Navratilova, 66, announces she is now cancer-free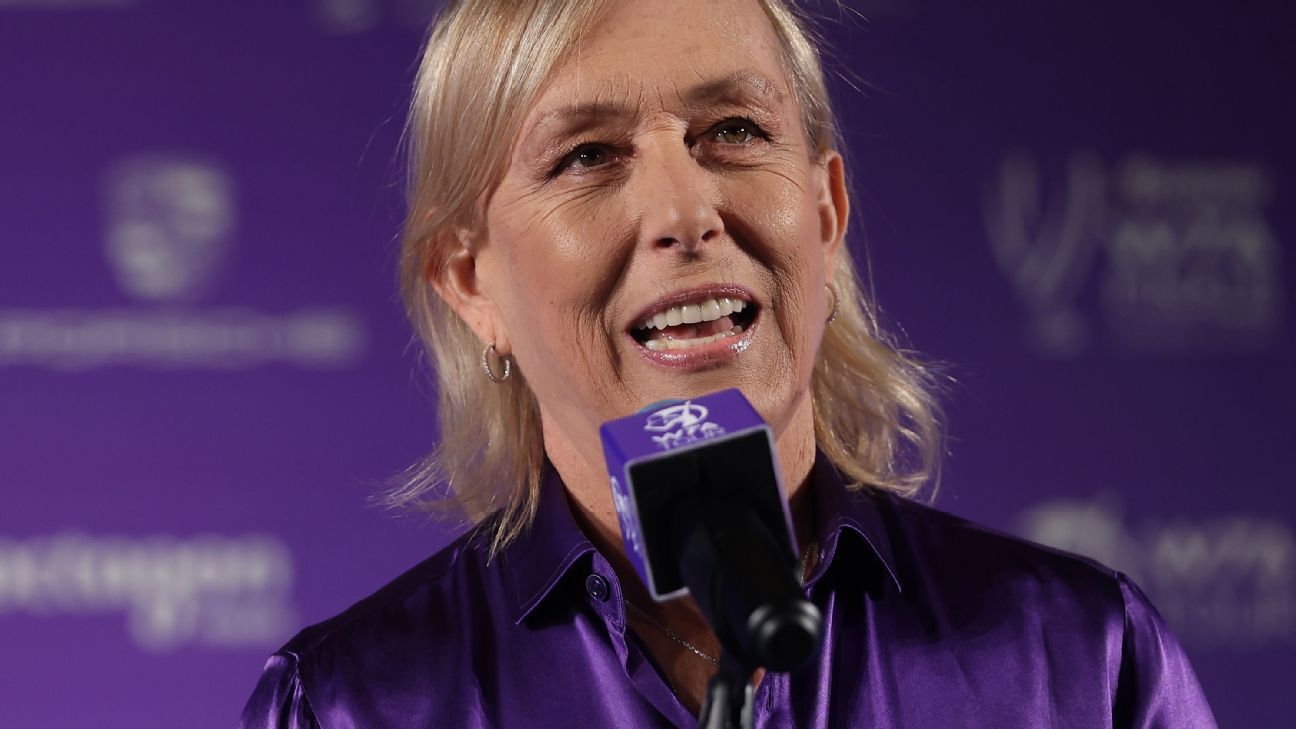 Tennis great said she is cancer-free nearly four months after announcing she had been diagnosed with throat and breast cancer.
Navratilova, 66, who won a total of 59 Grand Slam titles across singles and doubles, had said in January that the cancer was in Stage 1.
"As far as they know I'm cancer-free," Navratilova told Piers Morgan for TalkTV in an excerpt of an interview to be released later Tuesday. "I still need to do the right breast probably with radiation but only for a couple of weeks and that's more preventative than anything else."
The cancer was discovered in November last year, and Navratilova made a statement, released by her representative, Jan. 3.
Editor's Picks
2 Related
At the time, the 18-time Grand Slam singles champion and member of the International Tennis Hall of Fame said her prognosis is good and she was to start treatment in January.
"This double whammy is serious but still fixable, and I'm hoping for a favorable outcome," Navratilova said at the time. "It's going to stink for a while but I'll fight with all I have got."
Navratilova was previously diagnosed with a noninvasive form of breast cancer in 2010 and had a lumpectomy.
This time around, she said she noticed an enlarged lymph node in her neck while attending the season-ending WTA finals in Fort Worth, Texas, in November of last year, and a biopsy showed early stage throat cancer. While Navratilova was undergoing tests on her throat, she said, the unrelated breast cancer was discovered.
Information from Reuters and the Associated Press contributed to this report.